PerfectCoaches Joining Forces with Treatment Providers to Combat Alcohol/Drug Addiction
In recognition of 2019 National Recovery Month, PerfectCoaches seeks to partner with alcohol/drug treatment practitioners and experts to support those battling addiction.
There are at least two possible key risk factors associated with relapse that PerfectCoaches could help treatment providers mitigate through the use of our newly patented behavioral change tool:
Lack of accountability on the part of the alcoholic/addict to follow through on tasks or activities deemed necessary for recovery; and

Disruption of personal bonds and networks that are formed during treatment.
These risk factors, along with PerfectCoaches' proposed solutions, are discussed in greater detail below.
As a first step, we are calling for input and feedback from subject matter experts on our needs assessment ("The Challenge") and proposed mitigation strategies ("The Solution"). In addition, we welcome ideas and suggestions as to other ways the tool might be used to support treatment providers and those they serve.
Once we have more clearly identified all of the needs that PerfectCoaches could help address and how the tool best fits within the overall treatment paradigm, we would seek to partner with one or more treatment facilities or practitioners to pursue implementation funding.
The benefits of participation and partnership include:
Being the first to evaluate and provide feedback on cutting-edge technology to help mitigate key risk factors associated with relapse;

The opportunity to demonstrate your commitment to innovation in promoting recovery;

Prominent inclusion in a national public and media relations campaign, conducted by accomplished public relations professionals, which PerfectCoaches will launch at the earliest appropriate time; and

A unique opportunity to differentiate your organization from other providers by expanding your service offerings and promoting continuity of care.
Please submit input/feedback by September 30, 2019 to Randy West at randywest@perfectcoaches.com and include "Addiction Treatment Feedback" in the subject of the email. PerfectCoaches will publicly recognize contributors for their efforts via our social media platforms.
What is PerfectCoaches?
PerfectCoaches represents a breakthrough in behavioral change and skill development, both for individuals and virtually any type of organization, large or small. It is a revolutionary tool that empowers individuals to change behaviors and develop skills in a simple, predictable, and inexpensive manner—all in just a few minutes a day with a user-friendly app on their laptops or cell phones.
How It Works
The "perfect coaches" are fundamental questions of life that help users tap in to the self-awareness and mindfulness needed for meaningful personal and professional growth. To start, users simply answer a few questions to obtain a "self-awareness snapshot," and then turn their focus to learning a specific behavior or skill.
Each day, users take a moment to assess their progress, entering just a sentence or two in the app, and then receive positive and constructive feedback from a trained Virtual Motivation Coach™ ("Coach"). Importantly, this feedback comes not in the form of direct guidance, specific instruction, or criticism, but rather as a question that helps users gauge their success that day and determine how they might improve the next day.
This approach "changes the game" in the sense that users are inspired to take greater ownership of, accountability for, and pride in their progress. Equipped with self-awareness, mindfulness, and the support of Coaches, users lead the charge in improving their personal and/or professional lives.
An Approach Based in Sound Science
PerfectCoaches is rooted in the well-established psychology of operant learning, and involves a cyclical process of self-awareness, behavioral focus, and feedback. The feedback serves to increase self-awareness—propelling the cycle to begin anew and with greater efficacy each time.
For more information, please visit our blog post on operant learning and cognitive psychology.
Addiction & Behavior Change
Addiction to alcohol and/or other drugs is increasingly recognized as a chronic, progressive disease—not a moral or ethical failing—that requires lifetime attention and care.
Treatment facilities and aftercare programs are vital to helping alcoholics/addicts get sober and setting the foundation for long-term recovery. But alcoholics/addicts cannot remain in treatment indefinitely, and the reality is that most will, sooner or later, relapse even after the most rigorous treatment program.
There are also a number of non-professional peer support programs, most notably Alcoholics Anonymous and Narcotics Anonymous, that have proved invaluable to addiction treatment. Yet far too many of even those who proceed directly to such programs after treatment are unable to achieve long-term sobriety—and most of those who can are able to do so only after one or more relapses.
Most people have behaviors they would like to start, stop, or modify for better health. Those suffering from addiction must confront behavior change with greater urgency, vigilance, and fortitude than most. After all, for them, the stakes could not be higher. Any hope of leading a full and productive life depends upon it.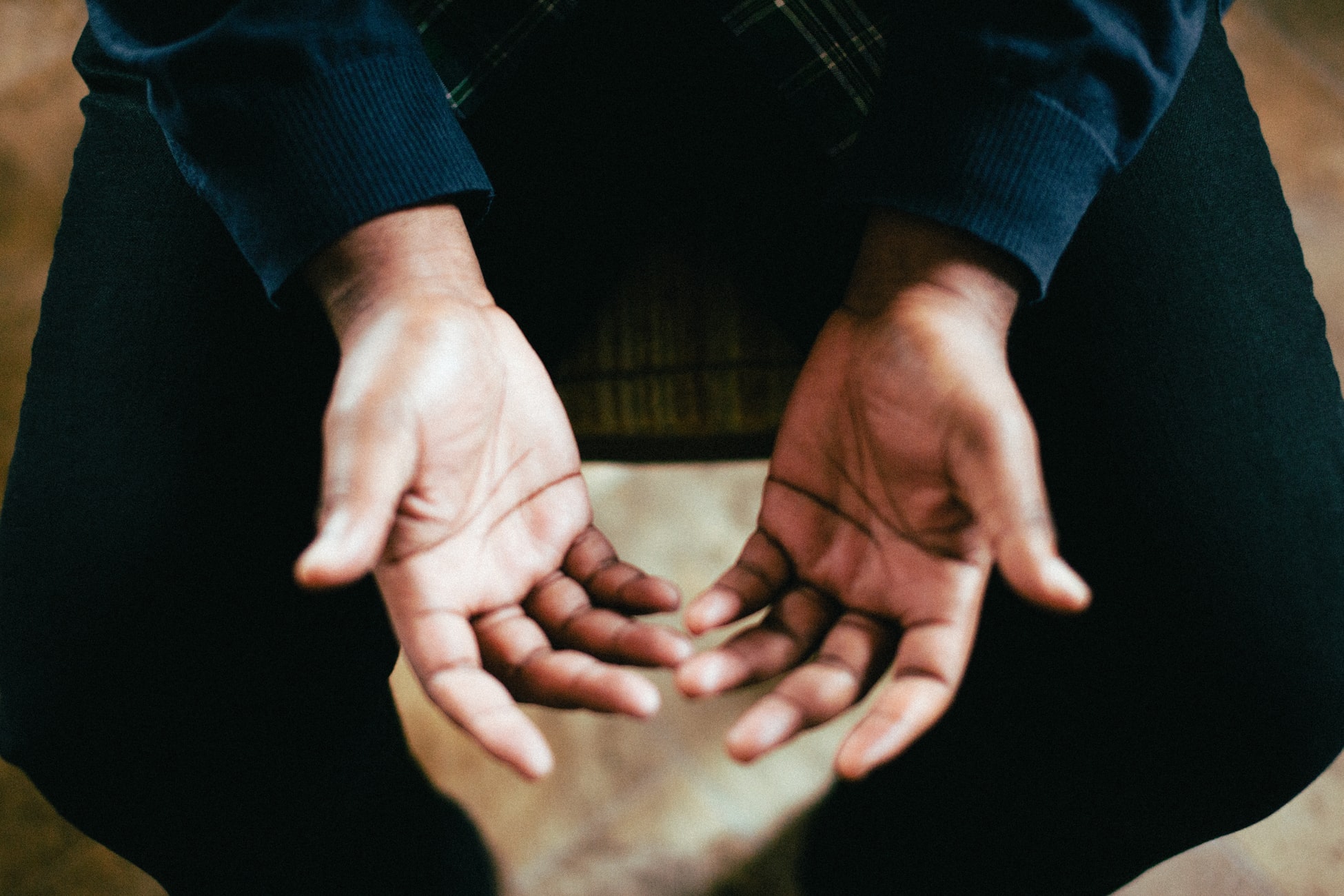 The Challenge: Mitigating Key Relapse Risk Factors
Many factors contribute to recovery and relapse. And while the impact and value of treatment facilities cannot be overstated, they simply do not have the resources, in most cases, to address two key risk factors associated with relapse:
LACK OF ACCOUNTABILITY
One such risk factor—cited by both treatment professionals and recovering alcoholics/addicts themselves—is accountability on the part of the alcoholic/addict to follow through on tasks or activities deemed necessary for recovery.
Typically, alcoholics/addicts and treatment professionals work together to develop a post-treatment plan, which may include intensive outpatient care—all intended to increase the chances of long-term sobriety. These plans often include specific tasks and activities (e.g. attending peer support meetings, exercising, using coping skills learned in treatment, etc.).
However, even the most well-designed post-treatment plan can do little to ensure that alcoholics/addicts remain accountable for completing such tasks and activities. In the end, rehabilitation practitioners will likely never see or hear from most of their patients again (except perhaps from those who relapse and return for another round of treatment).
Disruption of personal bonds and networks developed during treatment
In treatment, particularly in-patient treatment, alcoholics/addicts often develop strong bonds with one other. Such is common between people who share emotionally and/or psychologically difficult experiences.
One of the more pervasive attributes of advanced alcoholism/addiction is isolation, and treatment facilities should be commended for recognizing the importance of and encouraging such bonds and networks as part of the recovery process.
After treatment, however, alcoholics/addicts must re-enter the "real world," where they face not only the struggle to stay clean and sober, but in many cases also a myriad of other urgent personal problems (e.g. legal proceedings, unemployment, incarceration, homelessness, lack of transportation, etc.)—many of which resulted from or were exacerbated by their substance abuse. No one comes in to treatment on a winning streak, as the saying goes.
To make matters worse, these problems have often been compounded by weeks of neglect that was necessary for the patients to focus on treatment as their highest priority.
Additionally, even if patients obtain contact information from their fellow patient friends and networks, such information is of virtually no use in the days and weeks immediately following discharge. This is because most, if not all, of patients' contacts have yet to complete treatment, and treatment facilities generally prohibit patients' access to electronics like cell phones and laptops. And while such a policy may seem callous on the surface, it is done to help ensure that patients can focus on their treatment without unnecessary distractions.
Such is the predicament in which so many alcoholics/addicts find themselves in those early, fragile stages of post-treatment sobriety. Left without the safety net of the treatment facility or the support of friends who remain in treatment, and facing one or more serious personal problems, the urge to drink or use can be overwhelming.
The Solution: PerfectCoaches
The PerfectCoaches tool and method can support alcoholics/addicts and rehabilitation practitioners in mitigating these risk factors—in an innovative, inexpensive, and uncomplicated way through the use of a user-friendly app.
Increasing Accountability
Using PerfectCoaches, alcoholics/addicts work with their therapists or case managers to identify one or more specific activities or behaviors in their post-treatment plans that are deemed critical to recovery and which may require increased accountability to ensure follow through. Then, each day, ex-patients log in to their PerfectCoaches account and assess, in just a sentence or two, their success in completing those activities or behaviors.
No matter the nature of their self-assessment, the alcoholic/addict receives positive, constructive feedback from their Coach. Again, the feedback comes not in the form of direct guidance, specific instruction, or criticism, and does not constitute therapeutic or medical intervention; rather, it comes as a question that helps alcoholics/addicts evaluate why they did well (or not so well) that day, and how they can improve the next day.
This approach "changes the game" in the sense that accountability results not through punitive oversight or monitoring (i.e. having to "answer to someone"), but by leveraging technology to empower alcoholics/addicts to take pride in and ownership of their recovery. Equipped with self-awareness, mindfulness, and Coach support, alcoholics/addicts lead the charge in breaking the shackles of addiction and leading healthy, productive lives.
This also presents the opportunity for treatment facilities to differentiate themselves from other providers by expanding their service offerings and promoting continuity of care—with a low level of effort.
Maintaining and building personal bonds and networks developed during treatment
PerfectCoaches provides a platform that allows patients to maintain and grow the bonds and networks developed during treatment—and build new ones.
Importantly, patients can receive and provide peer support through the app's text messaging capability immediately upon discharge, during that potentially perilous transition between discharge and the start of aftercare activities, when there is little or no other support readily available.
Each treatment program will have its own approach to making connections among users (patients and ex-patients) and Coaches. PerfectCoaches is willing to work with individual facilities to explore ways to make that possible and/or minimize the lag time for ex-patients to reconnect without disrupting treatment programs.
In any case, ex-patients can immediately immerse themselves in one or more other peer support networks of ex-patients from the same facility, and they can easily reconnect with those in their personal network once those persons are discharged. Again, this presents a unique opportunity for treatment facilities to expand their service offerings and demonstrate themselves as a pioneer in the industry.